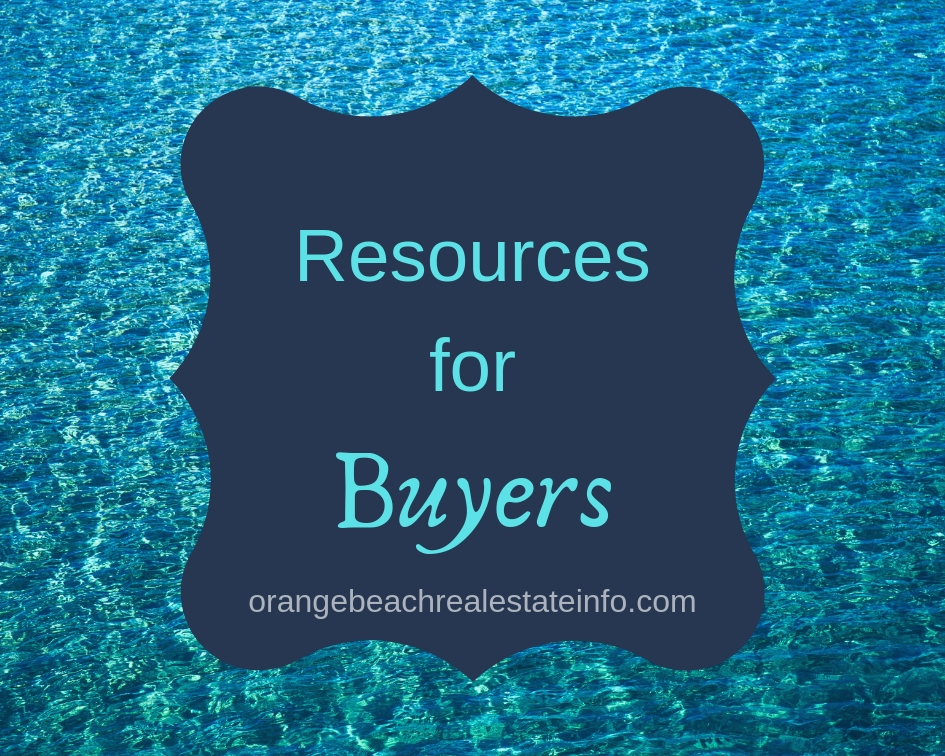 11 Steps to Buying a Home – An extensive step by step guide detailing the process of buying a home. You'll read about:
Determining How Much You Can Afford
Choosing a Realtor
Getting Pre-Approved
Your Needs and Wants
Touring Homes
Making an Offer
Getting Final Loan Approval
Terms of the Contract
Last Minute Tasks
Final Walk-Through
Closing
Moving to Orange Beach – You'll find a comprehensive guide for moving or relocating to Orange Beach that includes:
Facts & Figures
Beautiful Surroundings of Orange Beach
Economy & Jobs
Why Orange Beach is a Thriving Community
Outdoor Activities
Commuting
Entertainment & Restaurants
Weather
Safety
Schools
Real Estate
Preferred Vendors – Suggestions for pros that we Realtors use all of the time.
Buyers & Sellers – General information we all need in a real estate transaction in Orange Beach.
Mortgage Calculators – A list of 15 different calculators that can be useful when buying a home – provided by FreddieMac
Areas Index – Here you'll find links to single family neighborhoods in Orange Beach.
Home Buying Guide – Infographic and the process of buying a home or condo.
Various Searches for Orange Beach
Homes and Condos Over $1,000,000
Homes and Condos Under $250,000
All Single Family Homes for Sale in Orange Beach – Not condos
Orange Beach Condos by Price
$100,000 to $200,000 – $200,000 to $300,000 – $300,000 to $400,000
$400,000 to $500,000 – $500,000 to $600,000 – $600,000 to $1,000,000
Orange Beach Single Family Homes by Price
$100,000 to $200,000 – $200,000 to $300,000 – $300,000 to $400,000
$400,000 to $500,000 – $500,000 to $600,000 – $600,000 to $1,000,000