Orange Beach Real Estate Guide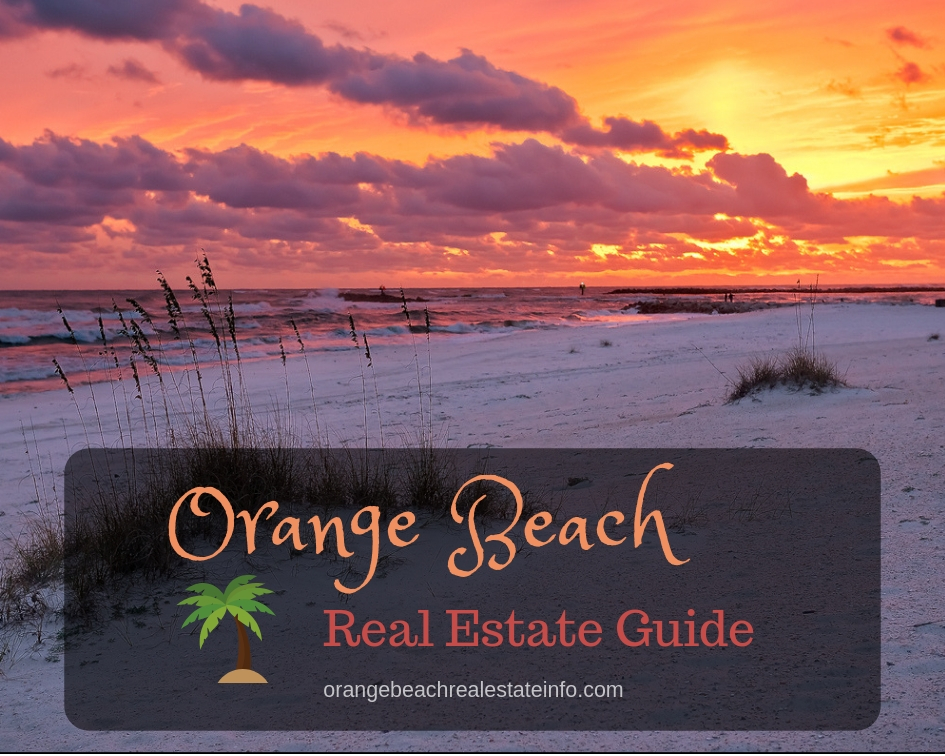 The following information about the Orange Beach area and real estate market is brought to you by Jeff Nelson of IXL Real Estate Eastern Shore.
If you have any questions about the area or more specifically the Orange Beach real estate market, please reach out. I've been selling homes and condos for over 13 years and have the knowledge and experience to help you with all of your real estate needs. We locals know that if you're thinking about moving to Orange Beach, you won't be disappointed. Whether you're buying a full time residence, a second home retreat, or investment property, you'll find out quickly that Orange Beach is a great place to live, work, and play.
Orange Beach is the smallest of the 6 major cities of Baldwin County and is located on the Alabama coast between Gulf Shores and Perdido Key, Florida.
According to Wikipedia, Orange Beach has a total of 15.95 square miles and a population of 6,029.
Here's What You'll See Below:
How the Orange Beach real estate market is doing
Steps to Take for Buyers and Sellers
Popular neighborhoods
Popular Condo complexes
Housing and population stats
Orange Beach climate and weather
The economy
Population by Occupation
Orange Beach schools
Nearby colleges and universities
Educational Statistics
Nearby hospitals and medical centers
Orange Beach Parks
Public Beach Access
Top 10 Restaurants
Real estate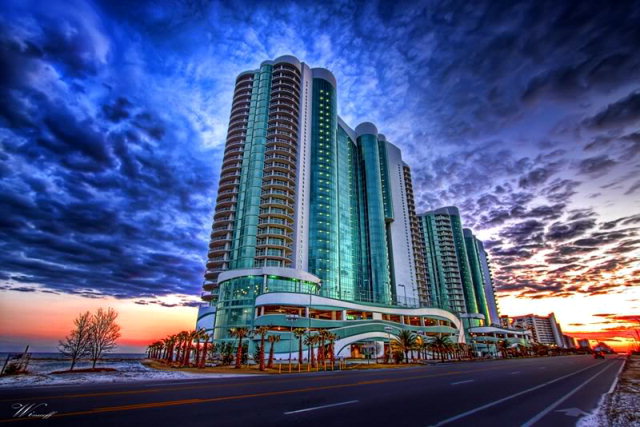 The Orange Beach real estate market is vibrant and strong with properties that include affordable ranches, luxurious estates, and waterfront condos. Below you will find real estate information for the most popular single family home neighborhoods and condo communities in Orange Beach. You'll also see current market data for both sold properties and those that are for sale. Again, if you are in the market for a home or condo in Orange Beach, give me a call or send me an email today. I'd love to learn about your real estate needs and let you know what I can do for you.
Real Estate Market Data
Single Family Homes for Sale
| | | | | | |
| --- | --- | --- | --- | --- | --- |
| # of Units | Median List Price | Highest | Lowest | Ave Square Feet | Price Per Foot |
| 160 | $434,000 | $5,400,000 | $95,000 | 2,445 | $229 |
Single Family Homes That Recently Sold
| | | | | | |
| --- | --- | --- | --- | --- | --- |
| # of Units | List Price | Selling Price | Highest | Lowest | Price Per Foot |
| 49 | $486,696 | $463,451 | $2,100,000 | $120,000 | $243 |
Condos for Sale
| | | | | | |
| --- | --- | --- | --- | --- | --- |
| # of Units | Median List Price | Highest | Lowest | Ave Square Feet | Price Per Foot |
| 370 | $494,400 | $3,299,00 | $155,000 | 1,562 | $355 |
Condos That Recently Sold
| | | | | | |
| --- | --- | --- | --- | --- | --- |
| # of Units | List Price | Selling Price | Highest | Lowest | Price Per Foot |
| 137 | $503,277 | $485,283 | $1,625,000 | $153,000 | $334 |
Orange Beach continues to move at a steady pace year after year with over 2 closings per day, every day of the week. As I write this, we're in the cooler months of the year so those numbers will no doubt increase in the spring, summer, and fall.
Plus understand, Orange Beach has a land mass of only 14.70 square miles so it's a relatively small area with a lot of action.
That being said, the listing to selling price ratio is at 96% which means the Orange Beach real estate market is still in a buyer's market. Buyer's (in general) are still able to get around 4% off the list price on average.

For Buyers – 11 Steps
Determine your budget
Use a Realtor (that would be me)
Get a pre-approval letter
What are your needs and wants?
Find your home or condo
Make an offer
Get your "final loan approval"
What's a contingency?
Don't forget utilities and insurance
Do a final walkthrough
Close on your new place!
Go to this link to view the full article explaining the 11 Steps to Buying a Home
For Sellers – 9 Steps
Making the decision to sell
Preparing your home
Hire a Realtor
Determining the right price
Marketing your home
Dealing with showings
Negotiating
The Contract
Closing time
For a complete explanation, visit 9 Steps to Selling Your Home.

Here are the most popular single family neighborhoods in Orange Beach. This real estate information is taken from neighborhoods that have had the most recent sales.
Click on the neighborhood/condo links below to see more information and properties for sell in those areas.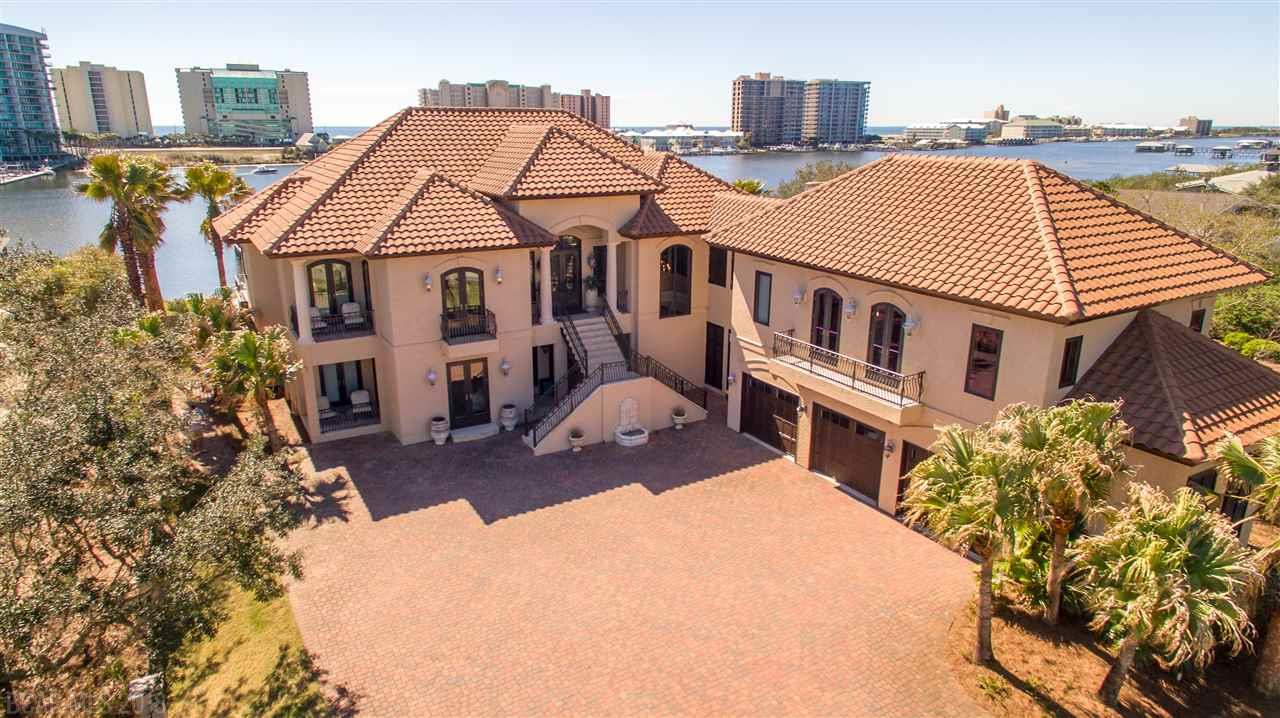 Ono Island – This is a special place! You'll find a peaceful community of around 900 homes that is protected by a guard at the entrance gate. There are many different styles of homes here offering various sizes and prices. For example, recently the highest priced home sold for $1,400,000 and the lowest sold for $407,500. The average home has 3,476 square feet and sells for $227 per foot.
Cypress Village – These brand new coastal cottages are built by Truland Homes and within walking distance to The Wharf Entertainment District. You'll find Gold Fortified construction with 10 foot ceilings and an open floor plan. This homes have a unique style and the neighborhood amenities include a zero entry pool, lazy river, and grilling area. The average selling price is roughly $317,000 and these homes are selling for around $153 per foot.
Cottages at Romar – Here you'll find a very attractive coastal community that is gated with brick paver streets and a tropical pool area with plenty of seating. Homes right on the beach are selling between $1,000,000 and $2,000,000. Other properties in Cottages at Romar that are not beachfront are selling in the $700k's.
Terry Cove Harbor – This is a great waterfront neighborhood that will give you quick access to the bay and the Gulf. You'll find many different floor plans and prices here along with great amenities. They include a boat launch, outdoor pool, basketball court, and tennis court.
See All Orange Beach Homes for Sale By Price
$100,000 to $200,000 – $200,000 to $300,000 – $300,000 to $400,000
$400,000 to $500,000 – $500,000 to $600,000 – $600,000 to $1,000,000

Here are the most popular condo communities based on recent real estate activity.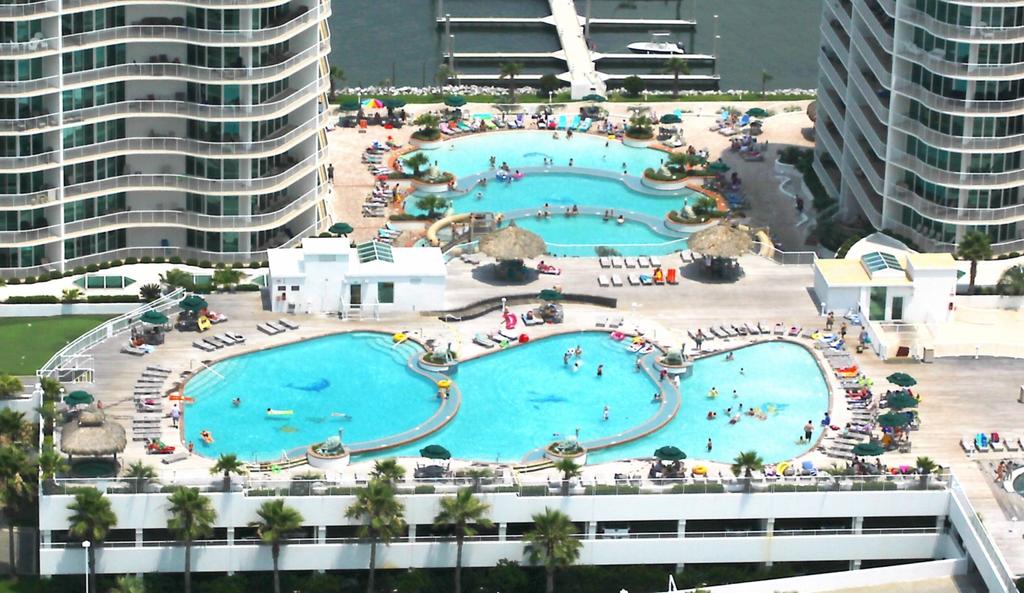 Caribe the Resort – Caribe is extremely popular with tourists, second home owners, and full time residents. You can find Caribe located just east of the Perdido Pass Bridge which is about 1.7 miles from Flora-Bama and the state line. This is a massive complex with 3 separate towers and a total of 600 units. It sits just across the street from the beach giving residents incredible water views of both the bay and the Gulf. Condos in Caribe are a little larger than normal and they one of the best amenity packages at the beach. The average value of a condo in Caribe is around $575,000 but smaller units could sell for just under $500,000.
Grand Caribbean – This complex has 4 stories and 101 units. Grand Caribbean also sits just across the street from the beach but you will still have great water views. It's conveniently located across from a public beach access and the Cotton Bayou boat launch. Grand Caribbean is ideal for both boaters and beachgoers. You'll find 1 and 2 bedroom condos with an average price of around $241,000.
Phoenix West II – Welcome to one of the premier condo communities on the Gulf. Phoenix West II is large but exquisite. This tower has 32 stories containing 358 condos and boasts a total of 1.9 million square feet. The property is almost 9 acres, offering covered parking, a lazy river, indoor/outdoor pools, and many more amenities. With an average of 2,004 square feet, these condos are selling at around $740,000. Click on the link to see the full write up.
Phoenix V – There are a total of 19 Phoenix complexes at the beach but Phoenix V seems to outsell the rest. This building has 14 stories with 247 units. It offers 1, 2, and 3 bedroom options and has a great amenity package. A typical condo in this building will have a full southern view of the Gulf of Mexico, have an average of 1,060 square feet, and sell for around $406,000.
Turquoise Place – Welcome to Turquoise, one of the most notable staples in Orange Beach. You can't help but notice the two massive towers that sit between Perdido Beach Blvd and the white sandy beaches of the Gulf. It's teal green glass and modern design is recognizable to anyone who has been to Orange Beach at least once. This is luxury condo living at its finest. There are 2 towers: the D Tower has 25 stories and the C Tower offers 30 stories. There are a total of 400 luxury condos at Turquoise. Amenities at Turquoise are many and first class. Be sure to click the link above for extensive details. Condos have an average of 2,603 square feet and are selling at around $1,200,000 on average.
See All Orange Beach Condos for Sale By Price
$100,000 to $200,000 – $200,000 to $300,000 – $300,000 to $400,000
$400,000 to $500,000 – $500,000 to $600,000 – $600,000 to $1,000,000

The population of Orange Beach is 6,029 and population density is 394 per square mile. The median age is 51.3 and 65% are married.
The real estate market is strong and attracts home buyers from all over the country. In fact, one of the reasons why our population continues to grow is initially investment. Due to tourism, buyers often visit Orange Beach and eventually purchase an investment property. Many of them like the area so much that they end up moving here full time.
Here are some other real estate statistics
There are 12,089 homes and condos in Orange Beach. 69% of those units are condos and the majority of our condos are waterfront, Gulf Front or Bay Front. The median home price is $248,200 and there is an average of 2.3 people per household.
The average annual appreciation rate since 2000 is 4.42%.

For the city of Orange Beach, July is the hottest month with the average monthly temperature of 82 degrees. January is the coolest with a monthly average of 53 degrees. October is the wettest month with an average of 22.9 inches.

The economy of Orange Beach is largely fueled through tourism. While there are about 6,100 permanent residents in this coastal town, the number jumps to nearly 100,000 during the peak season. With that being said, here are some general statistics for Orange Beach.
| | | |
| --- | --- | --- |
| Index | Orange Beach | National |
| Income per capita | $40,932 | $29,829 |
| Median income | $59,523 | $55,322 |
| Unemployment | 3.4% | 4.7% |
| Poverty level | 7.4% | 15.1% |
Income per capita is 37% higher than the national average and the median household income is 8% higher than the national average. Unemployment 26% lower than the national average and poverty is 51% lower than the national average.

Construction – 7.4%
Manufacturing – 4.0%
Wholesale Trade – 2.5%
Retail Trade – 12.8%
Transportation & Warehousing – 4.3%
Information – 2.1%
Finance and Insurance – 4.4%
Real Estate and Leasing – 10.8%
Professional, Scientific, and Technical – 2.9%
Administrative – 1.7%
Educational Services – 5.5%
Health Care – 12.9%
Arts, Entertainment, Recreation – 3.3%
Accommodation and Food – 16.6%
Other Services – 3.3%
Public Administration – 3.4%

Orange Beach Elementary which serves kids in kindergarten through 6th grade is the only public school in the city, for now. Middle school and high school kids currently go to schools in Gulf Shores. However, a new middle and high school is projected to open this year (2019) on Canal Rd.

Columbia Southern University is located on Canal Rd and is an "online only" school.
Orange Beach ranks at #7 for all public schools in Alabama. Test scores are 29% higher than the national average. 92% have competed high school (or higher) and 44% have completed at least a bachelor's degree. Student to teacher ratio is 13:1.

Orange Beach Medical Center
4223 Orange Beach Blvd
Urgent Care Orange Beach
25405 Perdido Beach Blvd
South Baldwin Regional Medical Center
1613 N McKenzie St
Foley, AL
(Closest major Hospital)
Southern Rapid Care
25910 Canal Rd
American Family Care
25775 Perdido Beach Blvd
South Baldwin Medical Group
4223 Orange Beach Blvd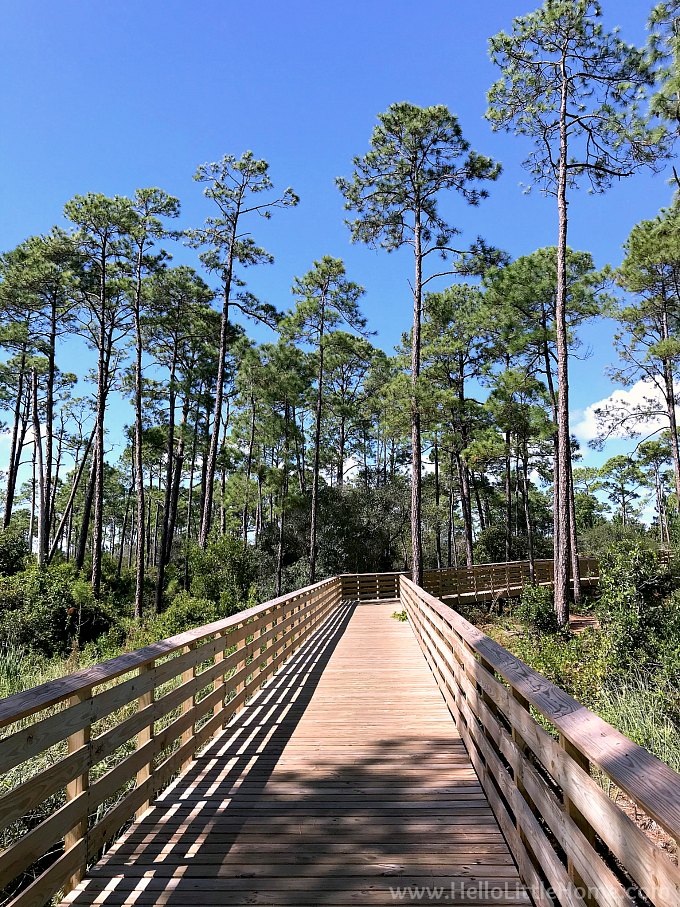 Backcountry Trail
One of the biggest features in Orange Beach (besides the Gulf) is the Hugh S. Branyon Backcountry Trail. Here you will find 15 miles of trails that cross through 6 distinctive ecosystems.
Canoe Trail

Are you ready for some adventure and exploration? There are 12 distinguished canoe trail points along the shores of Cotton Bayou, Bayou St. John, Arnica Bay, Bay La Launch, and Wolf Bay. For more information visit this link, Canoe Trail Map.
Disc Golf Course Park
Also known as frisbee golf for the people who have no idea what I'm talking about, this park is one of several that will eventually be developed by Orange Beach. However, this park is open and located at 27920 Canal Rd (adjacent to Unleashed – Dog Park).
Public Boat Launches
The 2 public boat launches in Orange Beach are located at Boggy Point Launch (end of Marina Rd) and Cotton Bayou Launch (on Hwy 181 just east of 161).
Robinson Island & Bird Island Park
These islands are located just north of the Perdido Pass Bridge and serve as a bird sanctuary. They also are open to the public where boaters are found nearly everyday. A neat little gem in the middle of the bay.
Unleashed Dog Park
Through efforts of the City and citizens, Unleashed Dog Park was born and offer benches, water stations, training stations, and more.
Waterfront Park
Located off of Canal Rd on Wolf Bay, this beautiful park offers a lighted kid's park with swings, slides, and climbing area. There is also a covered pavilion with seating, picnic shelters with grills, and a 400′ foot fishing pier.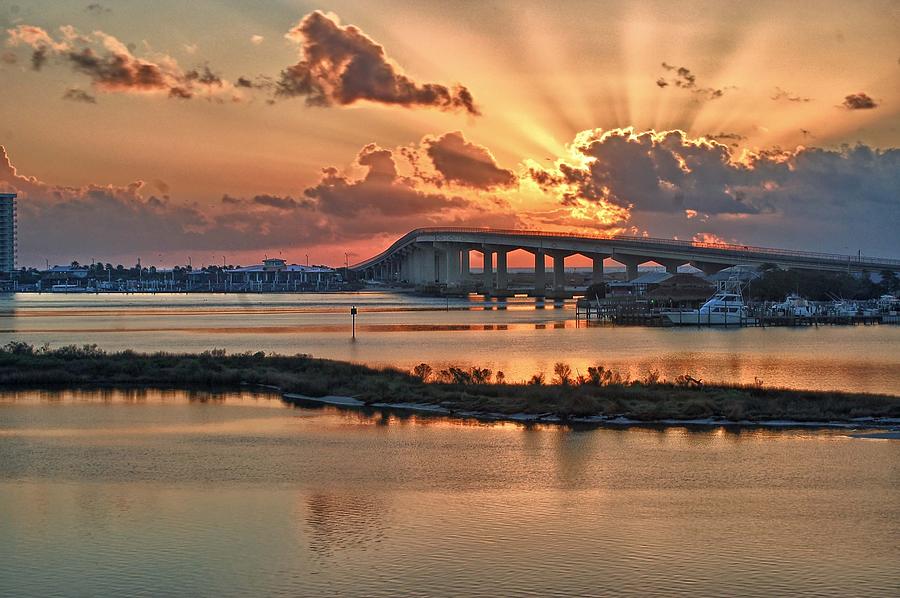 Sunrise at Perdido Pass by Michael Thomas
Romar Beach Access – 1.3 miles west of Hwy 161
Cotton Bayou Beach Access – .2 miles east of Hwy 161
Alabama Point East – Just east of the Perdido Pass Bridge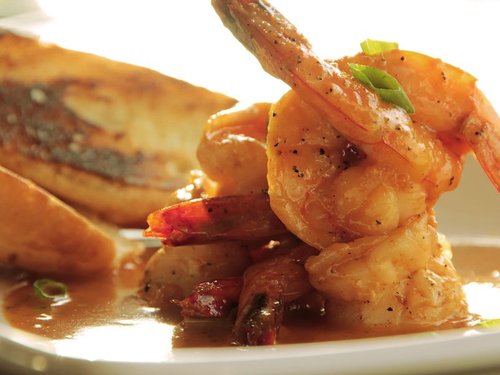 From ribs to filet mignon to seafood (of course), there are plenty of great places to eat in Orange Beach but here are the Top 10 according to Yelp.
| | | |
| --- | --- | --- |
| Anchor Bar & Gril | 4575 Wilson Blvd | 251-200-0250 |
| The Gulf | 27500 Perdido Beach Blvd | 251-424-1800 |
| Fin & Fork | 24131 Perdido Beach Blvd | 251-981-1213 |
| Cobalt | 28099 Perdido Beach Blvd | 251-923-5300 |
| Big Fish | 25814 Canal Rd | 251-981-5516 |
| Luna's Eat & Drink | 25753 Canal Rd | 251-980-5862 |
| Doc's Seafood | Hwy 180 & 161 | 251-981-6999 |
| The Flying Harpoon 2 | 23479 Perdido Beach Blvd | 251-981-8100 |
| Fisher's | 27075 Marina Rd | 251-981-7305 |
| Hogfish Grille | 24821 Commercial Blvd | 251-980-3474 |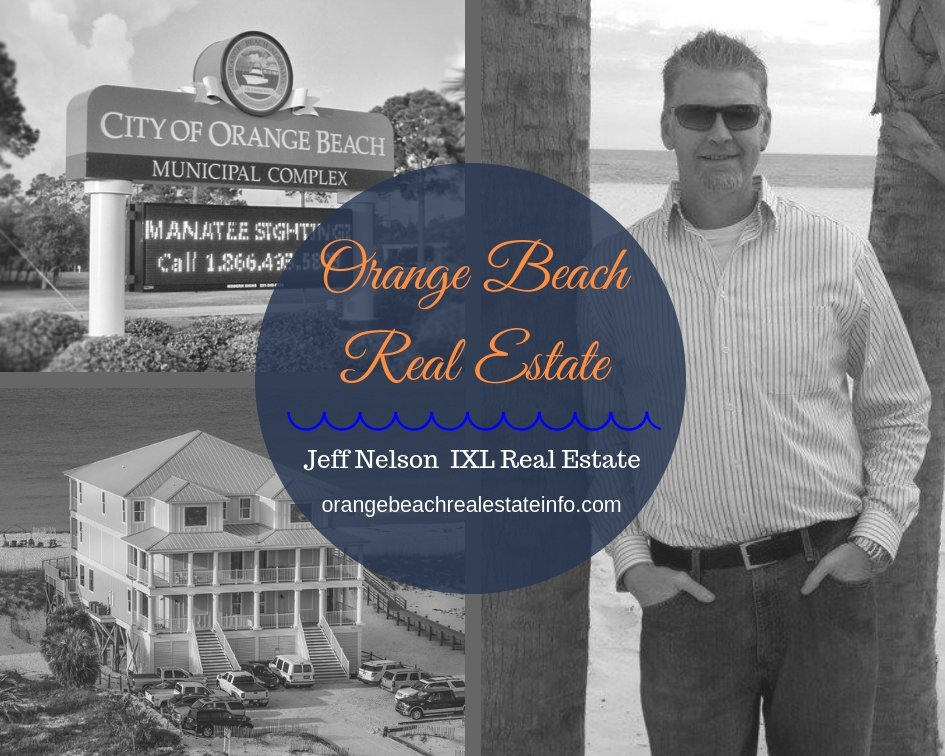 If you're thinking about buying a home or condo in the Orange Beach real estate market, I would love the opportunity to advise you on how to get the possible deal that's available. I'll analyze the market data so you will not overpay for your new property. Are you in the market to sell? Allow me to help make the sale a pleasant experience. I'll determine the correct price to list and give you tips that will put you in a position to win.
Whether you want to live here or use the property as an investment, I have the tools and knowledge to get the job done efficiently. When interviewing Realtors in our market you need to work with someone who is experienced and who has a strong track record. You need someone who knows our real estate market, knows how to analyze real estate data, and is a good communicator.
With buyers or sellers my goal is obvious – to look out for the best interests of my client and for you to feel that the transaction was seamless and stress-free.
Contact me to discuss how I can best serve your Orange Beach real estate needs.
Other Resources for Buying Orange Beach Real Estate: