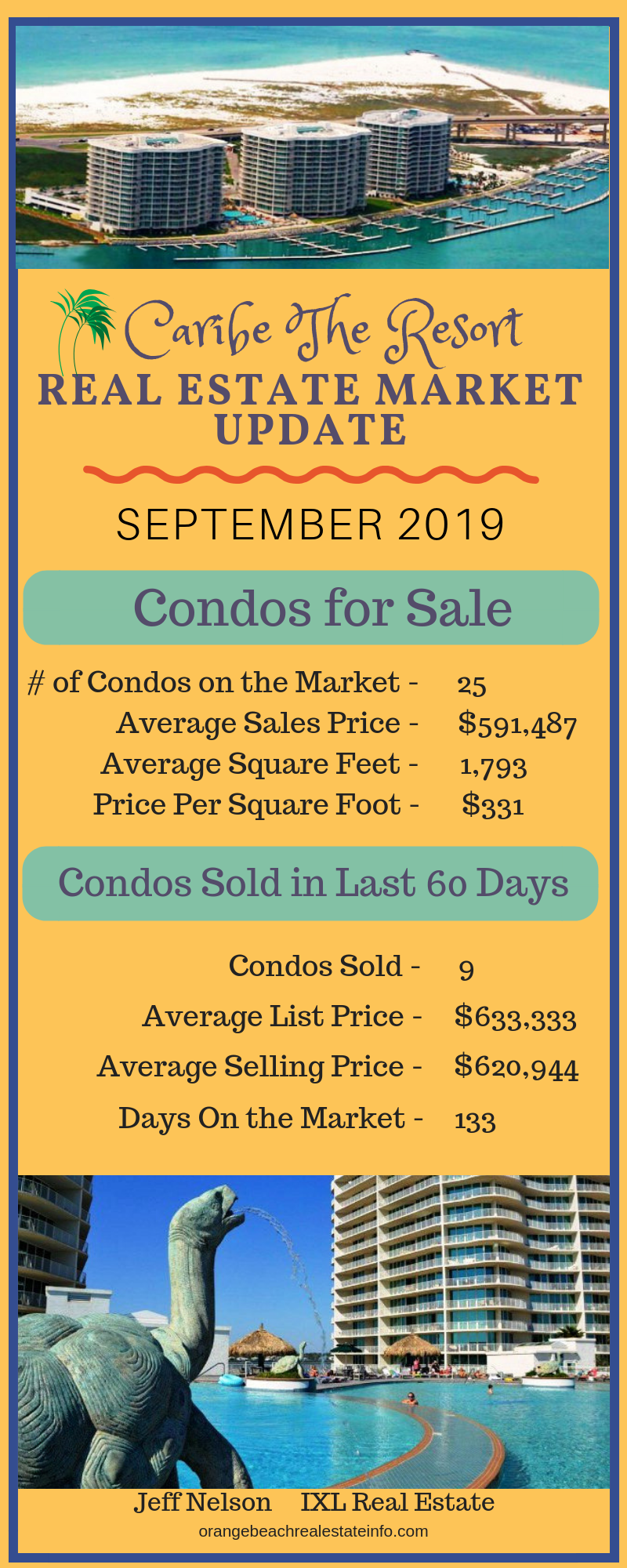 As your Orange Beach Realtor, I provide real estate market data for many neighborhoods and condo communities at the beach. So, here is your……..
Caribe Real Estate Market Report for September 2019
Many of you already know that this complex is one of the most popular in Orange Beach and has one of the best amenity packages on the Alabama Gulf Coast. Let's look at the activity for condos that are currently on the market and those that have sold in the last couple of months.
Caribe Condos For Sale
Although 25 condos are currently on the market, don't let that bug you. This is a very large complex with 600 units, so 25 represents a very reasonable percentage of the total.
The most expensive condo for sale is $889,000 and the least expensive is $497,777. The largest condo offers 2,380 square feet and lowest has 1,401 square feet. Even the smaller units in Caribe have decent size. The average days on the market is currently at 156.
If you're looking for a condo to live full time or to use an investment, Caribe has a lot to offer with great water views and tons of things to do on the property. For more information and to see all of the condos for sale, click here to visit the main real estate page for Caribe.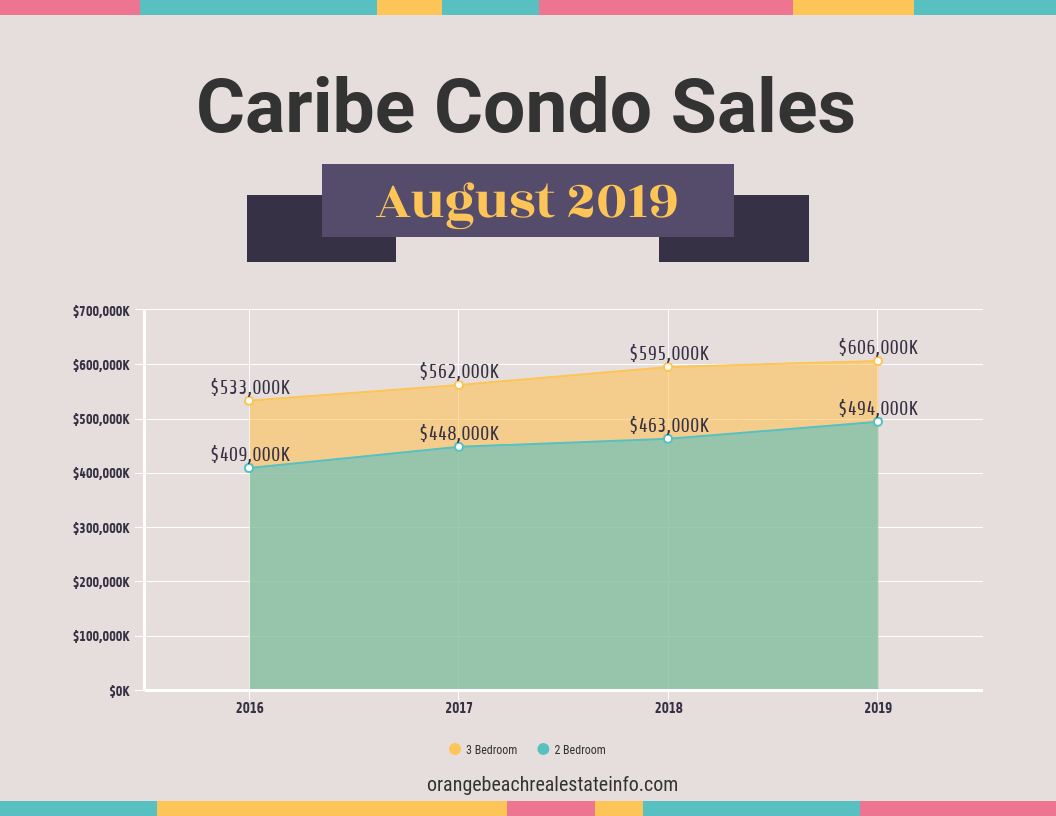 Caribe Condos That Have Sold in the Last 60 Days
Over the last couple of months, buyers purchased 9 condos in Caribe at an average price of $620,944. The highest price paid was $875,000 and the lowest priced condo was $511,000, with condos ranging from 1,602 to 2,380 square feet.
The average listing to selling price ratio was 98%, which means that buyers were able to get an average of 2% off the original asking price.
If you already own a condo in Caribe and want to sell, I offer (I believe) the best package. Read all about at the article, 4.5% Reasonable Commission.
I hope you find these statistics helpful and would love to work with whether you're buying or selling a condo in Caribe.