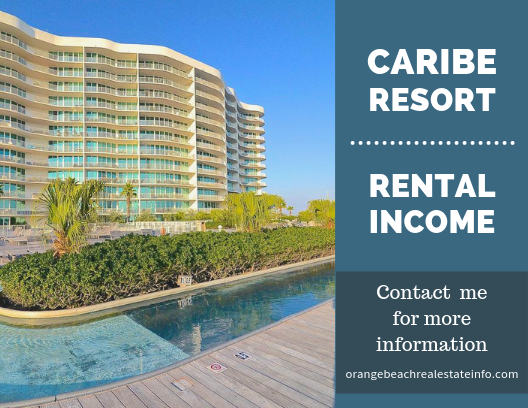 Caribe Resort is located where the bay and Gulf meet at the Perdido Pass Bridge. The complex has attracted condo investors from all over the country due to its high popularity with tourists over the years.
Rental income at Caribe is strong due to its wide array of amenities, location, and views.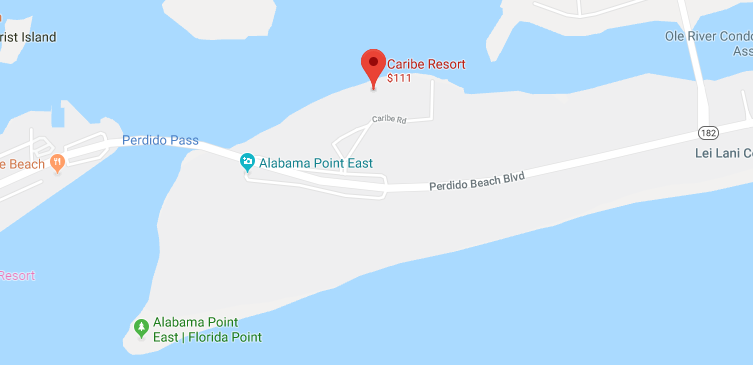 Rental Income for Caribe Resort
You'll find several different floor plans in Caribe that give tourist a wide range of options. This makes it even more appealing to investors because it creates the opportunity for more rental income year after year.
The units at Caribe are much larger than what's typical.
Floor plans with 2 bedrooms and 2 baths offer 1,401, 1,602, and 1,682 square feet.
Floor plans with 3 bedrooms and 3 baths offer 1,706, 1,764, 1,796, 1,896, 2,102, and 2,380 square feet.
There are many options for renters to choose from, all of which have incredible views of the water.
Typical rental income for Caribe condos is as follows:
over $39,000/year for 2 bedroom units
over $48,000/year for 3 bedroom units
We don't make any guarantees here for sure but these numbers are based on history. There are many things that condo investors can do to accentuate their Caribe unit to attract even more income. You could have 2 similar condos sittings next to each other and have a vast difference in rental income.
Go here for more information about Caribe and to see all of the condos that are currently for sale.

Contact me to learn how to attract more renters!
If you want to capitalize on the massive amount of tourists that are coming to our beach, reach out to me. I can help you with any property, provide the rental income history for each property, and advise you on pricing for your purchase.

Jeff Nelson
IXL Real Estate – Eastern Shore
251-654-2523
jeff@livegulfshoreslocal.com
ORANGE BEACH CONDOS BY PRICE
$100,000 to $200,000 – $200,000 to $300,000 – $300,000 to $400,000
$400,000 to $500,000 – $500,000 to $600,000 – $600,000 to $1,000,000