If you've been wondering what the official numbers are for condo sales in Baldwin County, you've come to the right place. Come back each month to see the latest data.
This is great information to not only see the pulse of the market but to also see how current condo sales compare to historical figures.
Alabama Condo Report for Baldwin County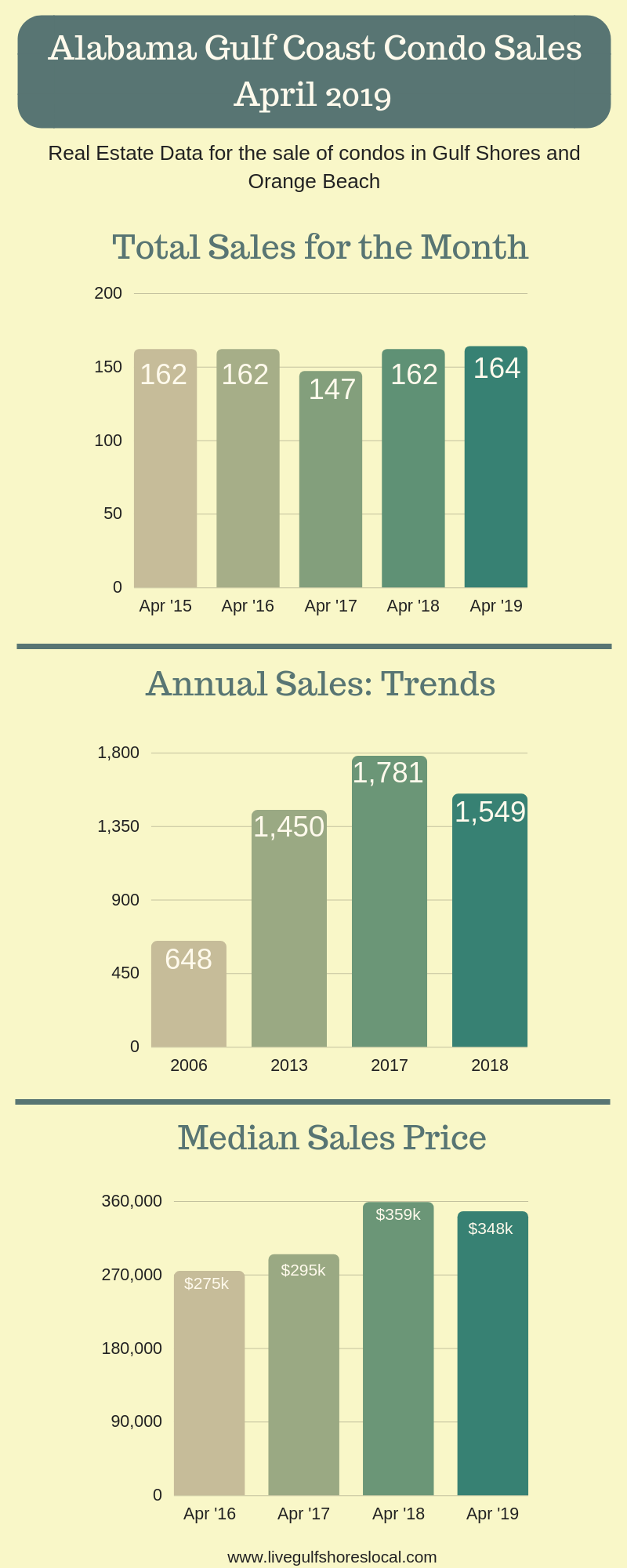 For the total amount of sales during April, there was a 1.2% increase over the sales from the same period last year. This also reflects a 7.3% increase compared to the last 5 year average.
Annual trends show a 13% decrease over sales in 2017 and a .7% decrease compared to the 5 year average.
The median sales price has also decreased by 3.1% from April 2018.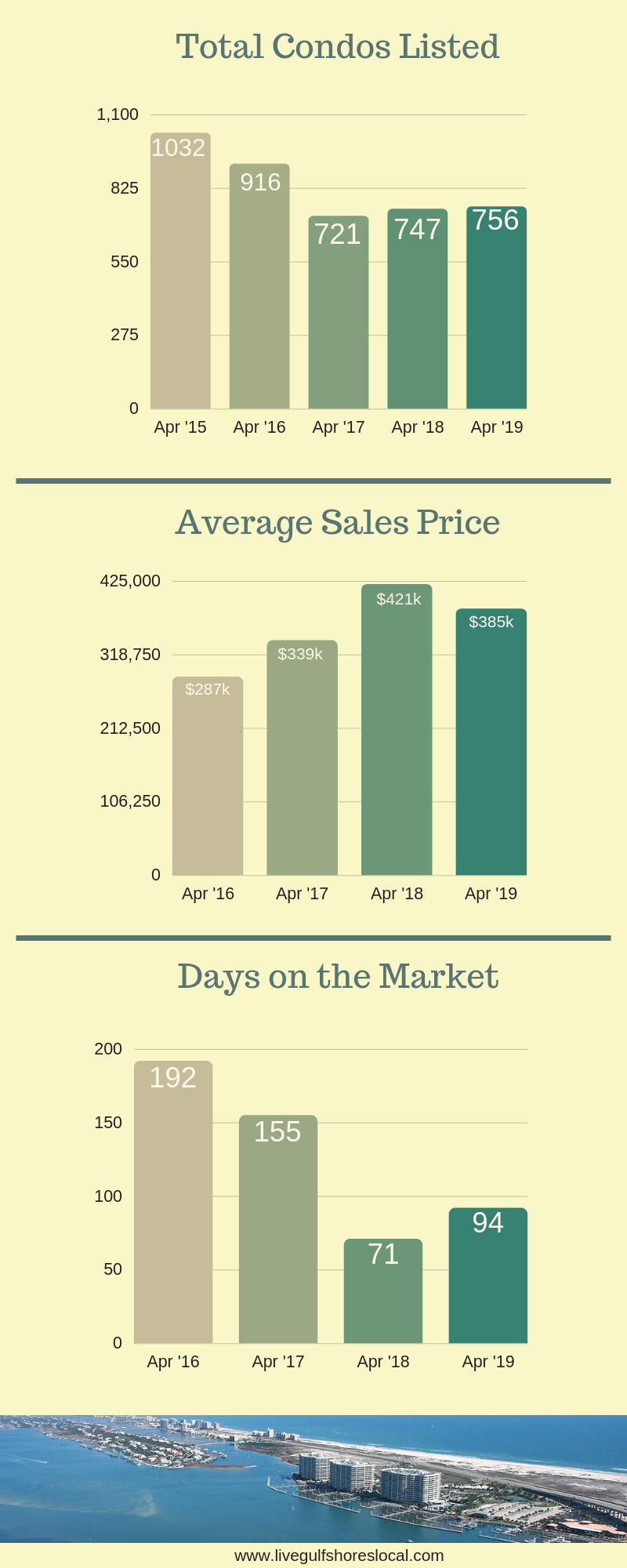 For condos that are on the market in Baldwin County, there is a 1.2% increase in inventory from a year ago.
The average sales price of $385,054 has also decreased by 8.4% from April a year ago.
The average of 92 days on the market represents an increase of 29.6% compared to April 2018.
For Orange Beach, the condo real estate market is nice and steady. With the number of sales that are represented for just the month of April, it is obvious that buyers are still flocking to the beach. If you're thinking about buying an Orange Beach condo, you can see everything that is for sale below.
ORANGE BEACH CONDOS BY PRICE
$100,000 to $200,000 – $200,000 to $300,000 – $300,000 to $400,000
$400,000 to $500,000 – $500,000 to $600,000 – $600,000 to $1,000,000
For additional information, rental history, pricing strategies, and market conditions, please contact me:
Jeff Nelson
IXL Real Estate – Eastern Shore
251-654-2523
jeff@livegulfshoreslocal.com