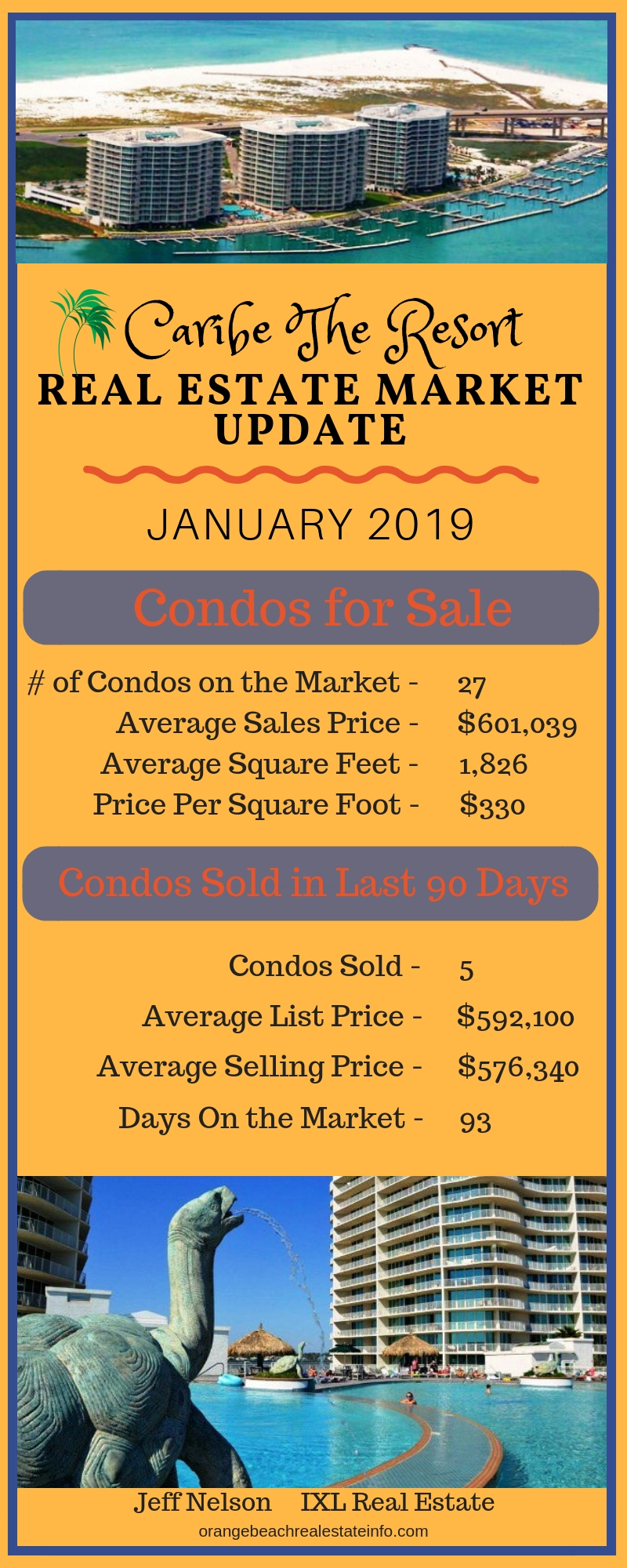 As your Orange Beach Realtor, I provide real estate market updates for various condo communities and neighborhoods at the beach. Most people who have at least visited our area once are familiar with Caribe The Resort.
Caribe is an impressive complex that has one of the best amenity packages on the Alabama coast and located just east of Perdido Pass.
Let's get into the numbers for the most recent real estate activity for Caribe.
Condos That Are for Sale
With 27 condos on the market in Caribe, you may feel a little nervous, thinking, "Why so many?". Well, don't fret. There are 3 towers in Caribe with 200 units in each building so that equals to .045% of the complex is for sale.
From these 27 condos, the highest priced is for sale at $749,000 and the lowest at $495,000. The largest unit boasts 2,380 square feet and the smallest is not too shabby with 1,401 square feet. The average days on the market today is 121.
This community is perfect if you love the water and they work for those who want a full time residence, second home, or investment property.
If you want to learn more, please visit Condos for Sale in Caribe for more information and to see all of the condos for sale.

Condos That Have Sold in the Last 90 Days
Over the past 3 months buyers closed on 5 condos at an average sales price of $576,340. During this 90 day period, the highest priced condo sold for $675,000 and the lowest sold for $464,200.
Condos in Caribe run a little large and the average square feet for these sold units was 2,032. The average price per square foot was $284. The listing to selling price ratio was 97% which means that Caribe is in a slight buyer's market. Buyers are able to negotiate around 3% off the list price.
If you currently own a condo in Caribe of Orange Beach and want to sell, please reach out to me. I have the tools and knowledge to help you sell your condo fast and at the right price.
Jeff Nelson
IXL Real Estate – Eastern Shore
251-654-2523
jeff@livegulfshoreslocal.com