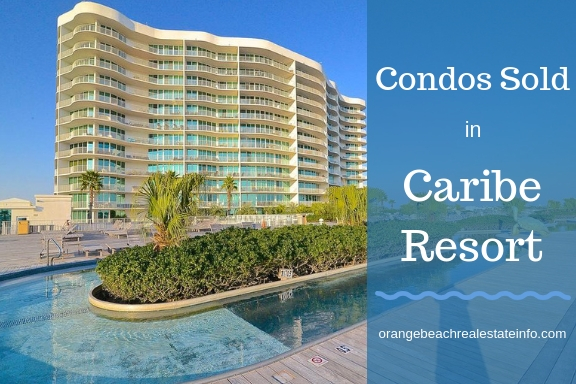 While driving east on Perdido Beach Blvd, you can't help but notice the impressive condo complex just beyond the Perdido Pass Bridge. Caribe Resort of Orange Beach is one of the hottest and most popular condo communities in the area, giving owners and potential buyers an amazing amenity package and great water views.
Are you thinking about buying an Orange Beach condo? If you are, keep reading. This information for condos that have sold is perfect for helping you understand the real estate market conditions for Caribe Resort.
Caribe is great for full-time residents, second home owners, and to use as a vacation rental.
Below you will find the market data for this awesome community for the months of August and September of 2018.
Recent Market Data for Condos Sold in Caribe
Condos

Sold

Average
Square Feet

Average




List Price




Average




Selling Price

Price Per Square Foot
Listing/
Selling Price Ratio
7
1,793
$622,285
$611,071
$339
98%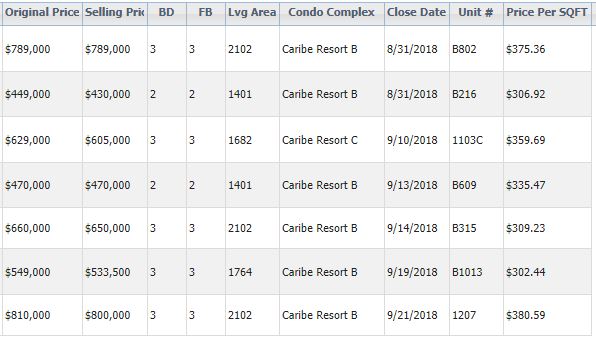 If you're looking for a family-friendly community with tons to do and great views, you should check out Caribe Resort!
The above information from the condos that have sold is solid, up to date information that you can use. For instance, you can see that the listing to selling price ratio is 98%. This means that on average, buyers were able to realize a sales price that was 2% lower than the original list price.
You can also use this information to compare to other popular communities at the beach as well. Just make sure that you're comparing apples to apples. Caribe is one of just a few complexes with an amenity package that is this immense.
If you would like more details, please visit the main real estate page for Caribe Resort Condos for Sale. Here you'll find information about the complex, the amenities, and the current condos that are for sale.
If you're ready to start looking seriously, please contact me from the information below. I can schedule a tour of the units that best fits your needs, provide past rental history if this is going to be an investment, and advise you on the best possible price.